This website has been established to provide general information about the Capiva Plus Fund (hereinafter referred to as the 'fund)'. Thus, it does not contain all the information that might be required to assess a potential transaction.
In addition, this website was not created to form the basis of an investment decision. It only contains basic information about the fund. This website cannot be regarded as an offer to sell or subscribe to a financial product, and should not be construed as a solicitation or inducement to make a purchase or subscription offer, nor as investment advice.
No representations or warranties, express or implied, are made as to the accuracy or completeness of the information. Neither Capital Coach SA, nor the fund, nor any of its affiliated companies nor its directors and employees can be held liable with regard to the information contained in this website. Recipients of this document must ensure that they comply with all relevant laws and regulations applicable to them.
All information contained in this website , including but not limited to graphics, text and references to other communication channels, is provided "as is" and is subject to change without notice.
This information is provided, to the fullest extent permitted by applicable law, without warranty of any kind, express or implied. Neither the manager, the fund and its affiliated companies make any guarantees as to the adequacy, accuracy or completeness of the information contained in this presentation and expressly declare that they cannot be held liable for any errors or omissions. Recipients are solely responsible for assessing the accuracy, completeness, and usefulness of the information or other available data in this presentation.
Neither the manager nor the fund and its affiliates assume any responsibility or liability for any breach by the recipients of this document of any law or regulation of any kind.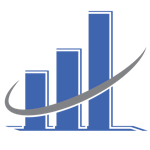 The content of this website should be treated as strictly confidential. It is prohibited to use the protected content of this website (all information protected by a login) te copy, distribute, distribute, display, publish, sell, license, create derivative works from or use for purposes other than those of presentation, in particular to provide information about the fund.
The recipient of this document acknowledges to be bound by the above provisions.